Dr. Grace Adeniyi-Ogunyankin, BAH,MPA, PhD 
Co-Chair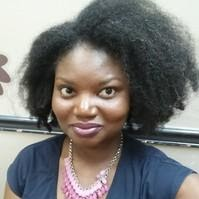 Dr. Grace Adeniyi-Ogunyankin is currently an assistant professor at Queen's University Department of Geography and Planning. Dr. Adeniyi-Ogunyankin obtained her Bachelor of Arts (Honours) in Psychology and Global Development Studies from Queen's University in 2005. She completed her Master of Public Administration degree from Queen's University in 2006 and received her PhD in Gender, Feminist and Women's Studies from York University in 2014. 
Dr. Adeniyi-Ogunyankin is a feminist scholar who is interested in place-making and subjectivity through the study of African urbanisms and popular culture. In her study of African urbanisms, she is intrigued by how local engagements with the Africa Rising rhetoric and global aspects of the political economy work together to (re)produce spatial and social inequalities and provoke resistance in African cities. Her research focus on popular culture explores the issues of subjectivity and belonging and the use of Afrofuturism and Afropolitan Imagineering in geographic projects that address the colonial politics of difference. Her other research interests include new cities in sub-Saharan Africa, critical race theory, postcolonial and transnational feminisms, postcolonial urbanisms, global political economy of development, gender and urban development planning, social justice and the city, African postcolonial literature, sexuality and urban space in Africa, and gender, development and NGOs.
Folake Akindele, MBA, Director of the Board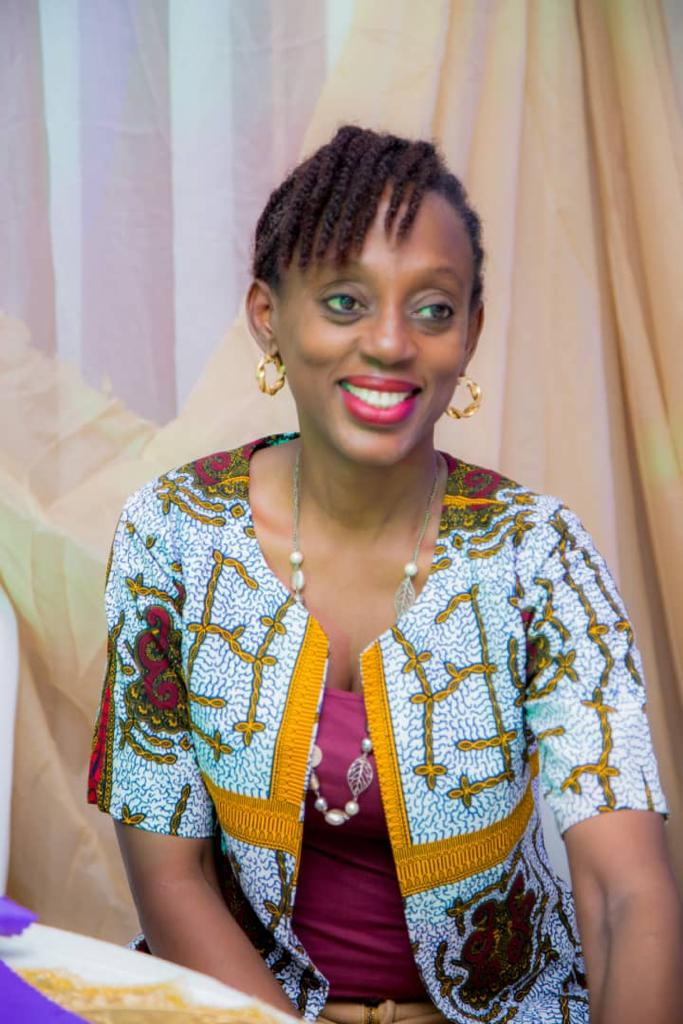 Folake Akindele is a business development executive with over 20-year experience in banking, manufacturing and logistics. She has a passion for learning, thought leadership, and the creation of consumer-centered products. This led her to pioneer the quality management accreditation for Superflux group; a manufacturing company she worked for, and to the  obtainment of the ISO (International Organization for Standardization) 9001:2015 QMS (Quality Management System) Certification.
Folake is an avid reader, a servant-leader and a management trainer. She has volunteered for many causes amongst which are as a youth leader in her community and a health aid during Ebola Crisis of 2014. In her spare time, she loves to travel and tour museums. 
Celesta Simpson, CPA, CMA 
Treasurer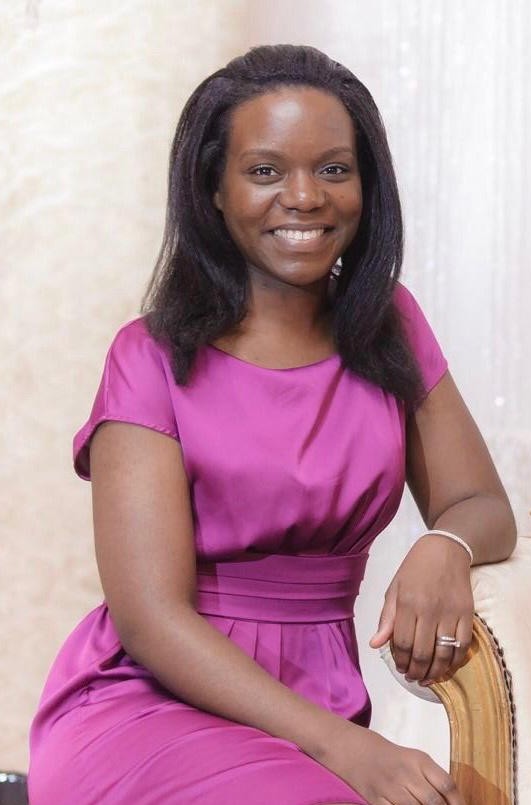 Celesta Simpson is a Chartered Professional Accountant (CPA, CMA) and holds a BA degree in Economics from Queen's University. With nearly two decades of experience in the banking industry, she is driven to provide value added analysis and thought leadership in all her business interactions.  Passionate about financial literacy, Celesta served with the United Way Financial Literacy Program for a number of years, holding financial/advice workshops for various marginalized groups across the GTA.  Celesta is also dedicated to helping black youth succeed through education and skills training. She is an active member within her church and serves as deputy director for their Pathfinder Club. Driven by a desire to make this world more equitable, Celesta also plays an active role within the workplace Diversity & Inclusion committee in the banking sector.
Eseosa Fernandes, MD, MPH 
Secretary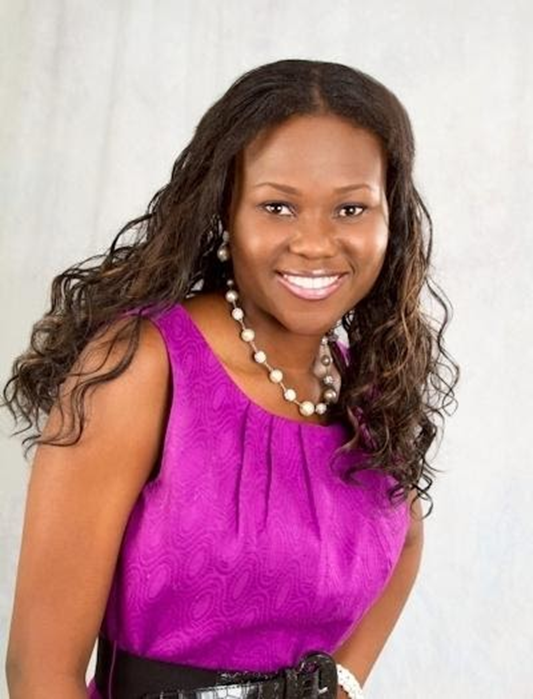 Dr. Eseosa Fernandes went to medical school at the University of Ibadan, Nigeria. She also earned her MPH from Harvard School of Public Health. She is passionate about improving population health, particularly those in underserved communities. She is currently a preventive medicine resident at the University of Maryland, and envisions a career combining her interests in clinical medicine, academic research, community health and advocacy cohesively.
Dr. Eseosa Fernandes is passionate about social justice, and advocacy to change systems of oppression that marginalize individuals and communities based on social identities. She has significant research and project management experience, gained from working in various academic institutions in the United States. Notably, she served as a volunteer on the B'more for healthy babies project, an innovative initiative in Baltimore, Maryland, focused on lower socio-economic class African American women, to reduce infant mortality through programs emphasizing policy change, service improvements, community mobilization, and behavior change. This eye-opening project highlighted the ways the intersection of social determinants of health (race/racial segregation, gender inequity, socioeconomic class) interplay to lead to poor health outcomes, as well as a vicious cycle of poverty and vulnerability in our world.
Some of her hobbies include participating in community service, exploring the arts, theatre, reading and engaging in book club discussions, ted talks, podcasts on promoting equity and reducing racial disparities.
Namrata Bagaria, MBBS, MPH 
Secretary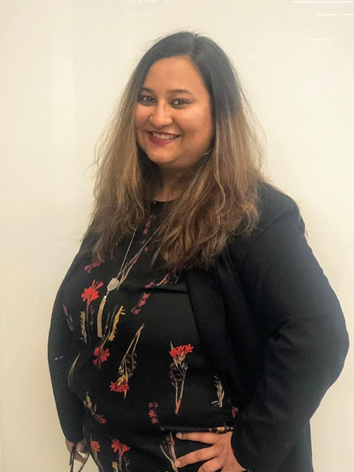 Dr. Namrata Bagaria is a Physician with a Masters in Public Health from Harvard University. She is also a PhD Candidate in Digital Transformation and Innovation at the University of Ottawa. Her research focuses on finding digital incentives to help people achieve their long term exercise goals. 
Dr. Bagaria hosts a Health 4.0 Leadership podcast where she engages in conversation with leaders from various backgrounds on motivations and challenges in shifting from mass and reactive healthcare to personalized and proactive healthcare. 
Namology is a life coaching organization Dr. Bagaria founded to motivate people and help them find joy and meaning in their daily lives. Their community initiatives include "Motivational Mondays" and "Soulful Saturdays". Public Health Justice is a Mumbai based non-profit organization Dr. Bagaria established in 2012. Since inception, she has led the team in India to support underserved communities with foci on child development, health and sanitation through "Step 1 Balwadi" preschool. Dr. Bagaria has served as a past board member of the Ontario Public Health Association.
In her spare time, Dr. Bagaria writes soulful poetry as part of a collection called Millenial Rumi. Her most recent poetry came as a response to the social anxiety caused by the COVID 19 pandemic with goals to help others find hope in times of crisis. 
Since 2019
Copyright © 2022 Ògo Tàwa Inc. All rights reserved.
Ògo Tàwa Inc. is proudly a registered Canadian non-profit (BN)767197270RC0001