Join Our Arts Business Training Program
Grounded in Your Super Powers and Black culture
Introducing - The Black Artrepreneur Program
A $2,000 Value Program, offered to you at no cost, with help of our partners
Ready to sign up? – REGISTER NOW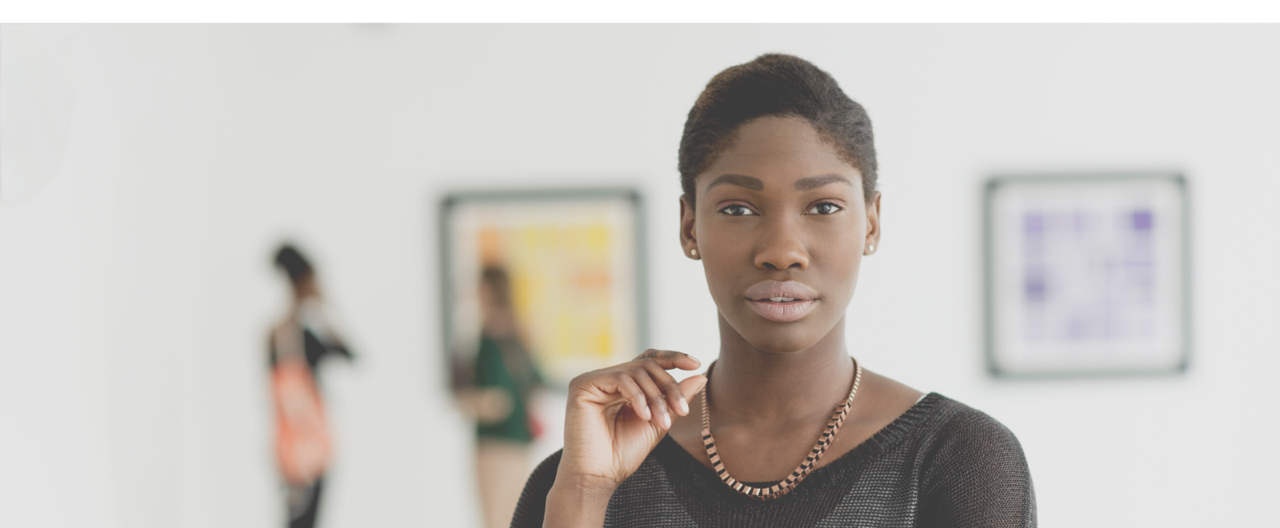 The Black Artrepreneur Program is a 13- week learning and development entrepreneurship program for Black artist entrepreneurs of diverse creative disciplines.  The program is designed to support business skill development for Black Canadian artist entrepreneurs, ages 18+ interested in strengthening the business side of their art practice.   Our curriculum is grounded in Black experiences and culture.  
 
The program consists of business training sessions,  networking opportunities, as well as guidance on the development of personal and business branding. 
Coaching support by our strengths coaches, valued at $2,000, will be offered free to support artists like you in discovering your super powers that will propel your business forward. 
Ready to sign up? – REGISTER NOW 
GAIN SKILLS TO ENHANCE YOUR ARTS BUSINESS PRACTICE 
Featuring a robust curriculum that focuses on Black Canadian experiences and culture, references and case studies. Each session step by step will help you become the business savvy creative you need to be to make it in the industry.   
By the end of the program, you will have gone through a business model canvas, and components of a business plan, allowing you to take your business to the next level. Upon successful completion, you will also be awarded a certificate. 
UNLEASH YOUR SUPER POWERS FOR FUTURE BUSINESS SUCCESSES
As a component of our program, Gallup, How to Fascinate, and VIA trained strengths coaches will also help participants discover natural talents to propel their business forward. When you know your strengths, you see yourself from a powerful perspective that can catapult you forward no matter your circumstances. Our Strengths based coaching takes a research-based approach. This coaching has been informed by world-class practitioners, researchers, and thought leaders in neuroscience, positive psychology, and appreciative inquiry. 
LEARN FROM INDUSTRY EXPERTS 
Speakers and facilitators from different backgrounds will speak during the program to give a wholesome outlook on different aspects of arts administration. Guest speakers include arts administrators, business and marketing experts, cultural leaders, financial experts, HR experts, and many more! Stay tuned as we release speaker information. 
LOGISTICS
Classes delivered online via Zoom
Click the link for more information  – LEARN MORE

 
ELIGIBILITY 
The applicant is one of the following: an Independent artist, Leader of an arts group/non-profit organization or the Founder/Owner of a creative business

 

Be an artist working in any creative discipline 

 

Must have a creative business or business idea to work on throughout the program 

 

Self Identify as a Black Canadian person

18 years of age and older 

 
SELECTION PROCESS 
 
All applications will be reviewed on an ongoing basis for eligibility in one of the upcoming sessions. Acceptance to the program will be based on: 
Meeting eligibility criteria

 

Full completion of the program application form, and explanation of the way this training will improve your business.

 

Ability to participate for the full duration of the program.  The program runs for a 13 week duration, with a break for win.

 
IMPORTANT DATES  
Full completion of the program application form, and explanation of the way this training will improve your business. 
Cohort 3 - Application Deadline: NOW ACCEPTING APPLICATIONS FOR FALL SESSION 
Stay tuned for further details!  
If you're a Black Canadian artist entrepreneur or an Artrepreneur, as we like to say, ages 18+ and interested in strengthening your art practice, register by clicking here.  
For more information contact us at: