Black Artrepreneur Program 
July 31st 2022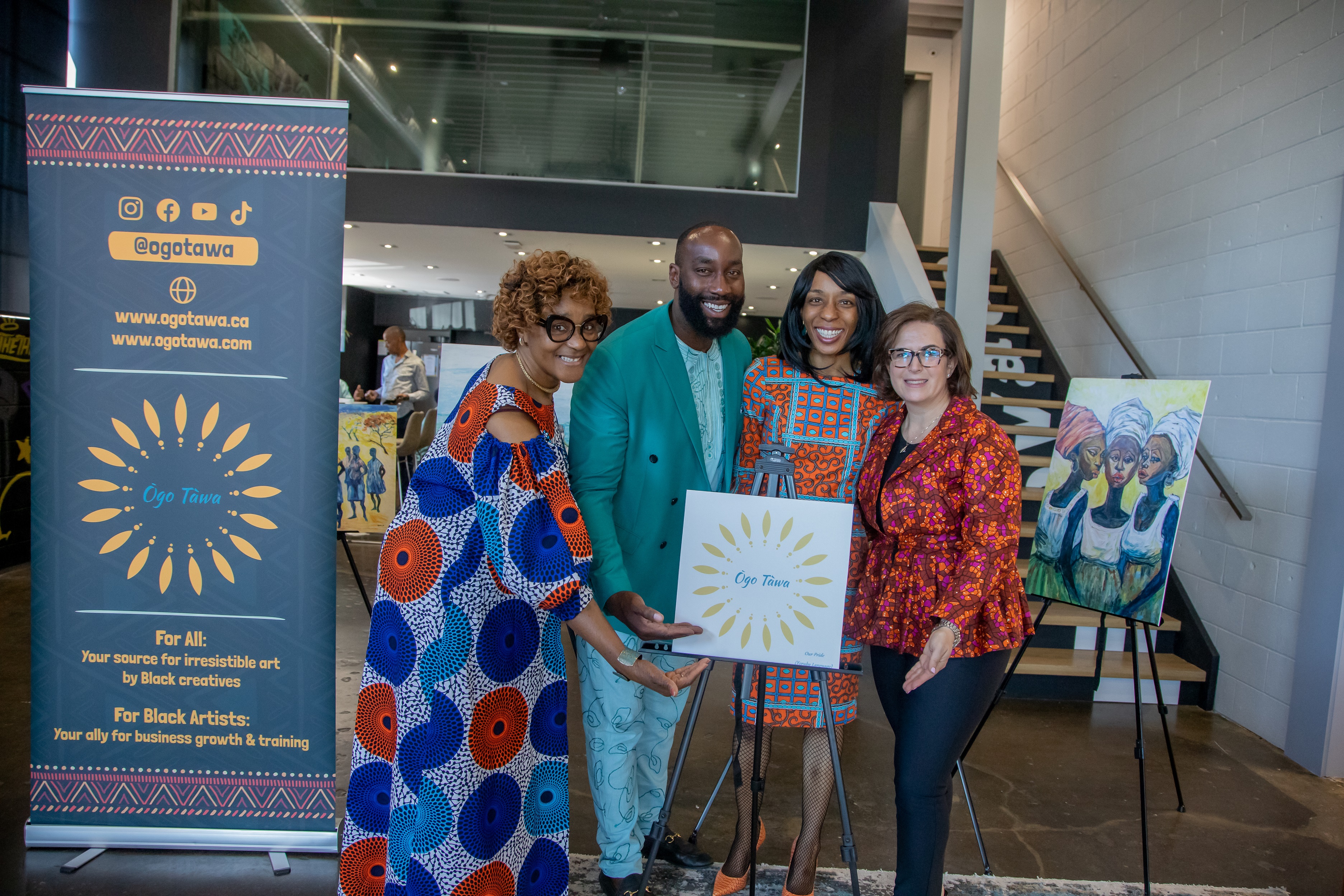 We are ecstatic and honored to have received support through the Black Entrepreneurship Program (BEP) Ecosystem Fund! The universe has answered our courageous calls for systemic inclusion of Black Canadian artists in opportunities within our arts ecosystem in Canada, with $2 million to create programming to accelerate Black artists as entrepreneurs.
The Government of Canada, through FedDev Ontario invested $2 million dollars over two+ years to be able to help close the gap in entrepreneurial supports for Black artists in the Canadian arts and culture ecosystem. This outstanding and liberating support will provide us the supportive environment to crash through barriers our artist community has faced. We'll be able to offer new innovative programming for Black artists in our Black Artrepreneur program, an entrepreneurial business training specifically designed for Black artists. The BEP funding will also help us soar in providing sales amplification in the area of online commerce to Black artists.
With this funding, the Government of Canada's commitments of supporting the Black community with an intersectional lens and Black community-led initiatives, are being fulfilled, in part, by assertively and appropriately including our Black artist community as entrepreneurs deserving of support.
We want to personally thank the phenomenal team at FedDev Ontario for their support to help us to arrive at this momentous time.
FedDev Ontario has supported us in applying our expertise to help uphold the Government of Canada's commitment to honor the UN International Decade for People of African Descent! Thanks to the team at FedDev Ontario, in particular, we will be able to better ensure that full and equal participation by Black artist entrepreneurs (artrepreneurs) in our economy may be promoted and protected everywhere in Ontario, Canada and beyond.
This project is funded by the Government of Canada through the Federal Economic Development Agency for Southern Ontario.