Augmented Reality Experience

Mathieu Da Costa, Benin, Africa 1589 – 1700s| Interpreter
Mathieu was a famous Black African interpreter, explorer and researcher/anthropologist active in the 17th century in Europe and North America. Known as a skilled communicator and quick learner, colonial powers sought his help for their expeditions into the 'New World.'
Although Mathieu Da Costa was an interpreter for the French when they came to Canada in the 17th century, helping them to communicate with the Indigenous nations. 
By choosing to immerse himself in foreign communities, cultures and languages, Mathieu emerged with useful insights and connections. For example, Mathieu forged strong relationships with Canadian Indigenous peoples and became a valuable point of contact between the Mi'kmaq and the French. His superior command of over 6 languages (including many unwritten Indigenous languages) and cultural sensitivity allowed Mathieu to strengthen communication between many of these groups.
Reference: https://www.thecanadianencyclopedia.ca/en/article/mathieu-da-costa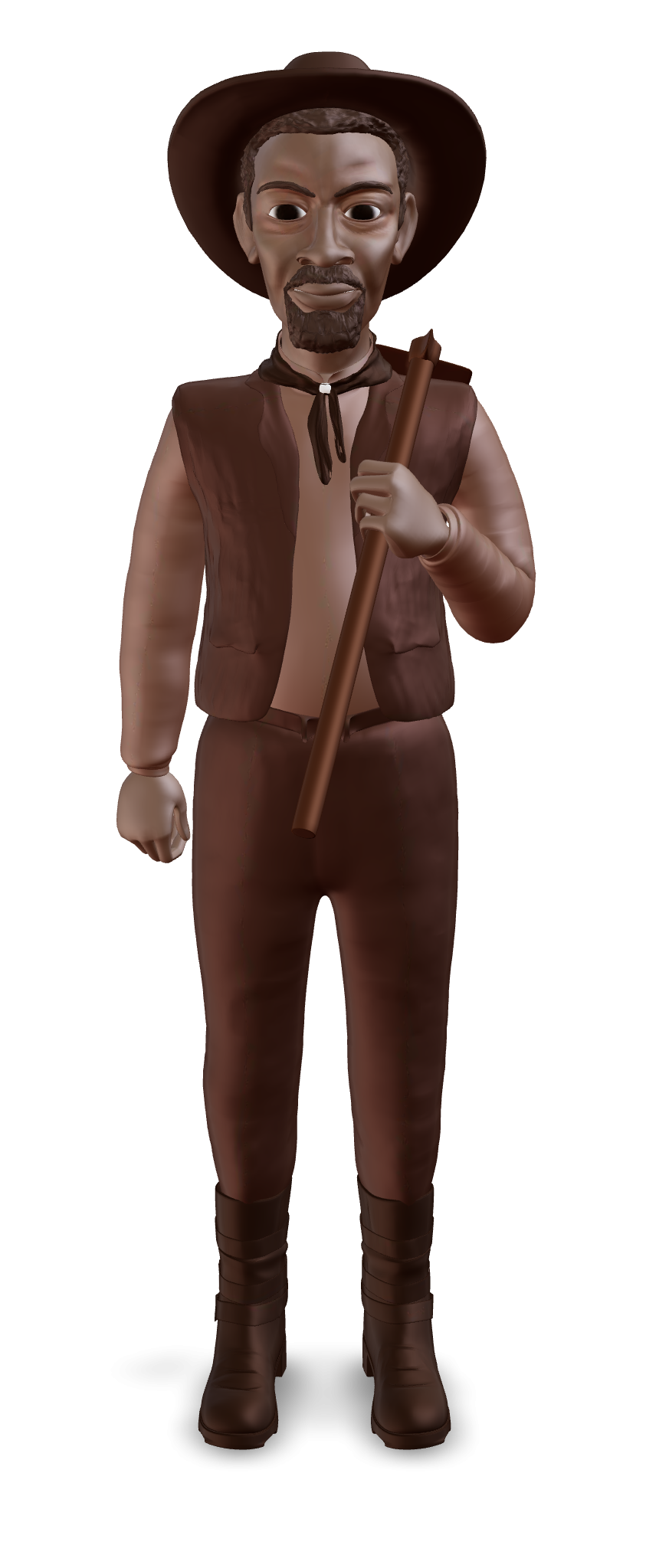 John Ware,  Alberta, 1845 – 1905, Pioneer, Cowboy and Rancher
John earned his reputation as a skilled cowboy, horseman and entrepreneur as one of the first Black cattle ranchers in Canada. Known for his tenacity and selflessness, John led a herd of 3,000 cattle from the United States to Calgary, Alberta. Ware was most respected by ranchers for his horsemanship and agricultural skills, despite the overwhelming control wealthy white Albertans held over ranching. Ware was a highly talented farmer who was instrumental in defining new  Alberta agricultural techniques like irrigation and livestock management. 
His ingenuity and dedication to the business led him to create his own herding company and in 1890 he opened his own ranch. Ware pioneered the sport of steer wrestling that remains a part of the Calgary stampede to this day. When he passed, his funeral was the largest Calgary had ever seen, transcending color barriers of the time. ​In fact, near Calgary, there was a ridge named after him called "N--ger John Ridge," which was eventually renamed to John Ware Ridge in the 1970s.​
Eventually, many Albertan landmarks were named to commemorate his success and character including Mount Ware, Ware Creek, John Ware Junior High and John Ware Building.  He was known to be 'good natured' 'obliging' 'shrewd' 'generous' 'kind-hearted' 'loyal' 'stoic'.​
Reference: https://www.thecanadianencyclopedia.ca/en/article/john-ware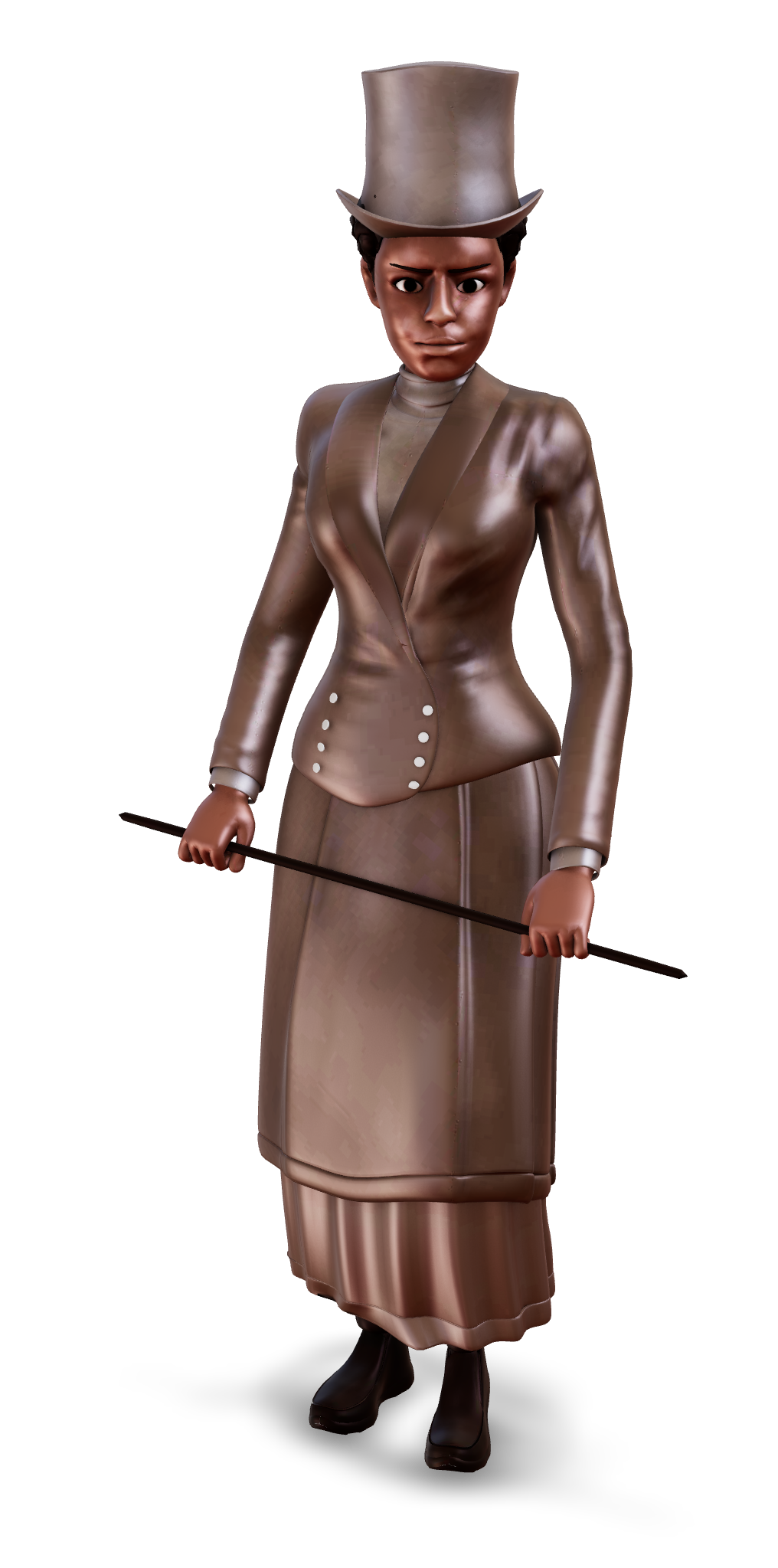 Lucie Blackburn
1810s-1890s Escaped slave and Toronto Entrepreneur
Lucie Blackburn escaped slavery twice in the USA with her husband Thornton Blackburn.  
Once on Canadian soil and subject to Canadian law, it was decided that they would not be returned to the U.S. since the likely punishment they might receive would exceed what might be offered in Canada. This set a precedent for how Canadian extraditions are handled to this day.​
Taking inspiration from the design of vehicles in Montreal and London, the Blackburns began the first taxi service in Toronto​ and created a four-person horse-drawn cab drawing on European designs, which was called 'The City'. The brand colors of red and yellow for the taxi inspired TTC colors of today. Lucie and Thornton amassed a fortune in Toronto and built numerous properties where they subsidized housing for runaway slaves.  Blackburn's land was left to the city where the Inglenook Community School now rests.​  In 2016, a new conference center within the George Brown College residence was named after the Blackburns.
Reference: https://www.thecanadianencyclopedia.ca/en/article/thornton-and-lucie-blackburn